Welcome to Mythic Plus assist page for World of Warcraft.
1. Install Mythic Plus Helper addon from Curse.
2. Type /mph and copy list of applicants (CTRL+C).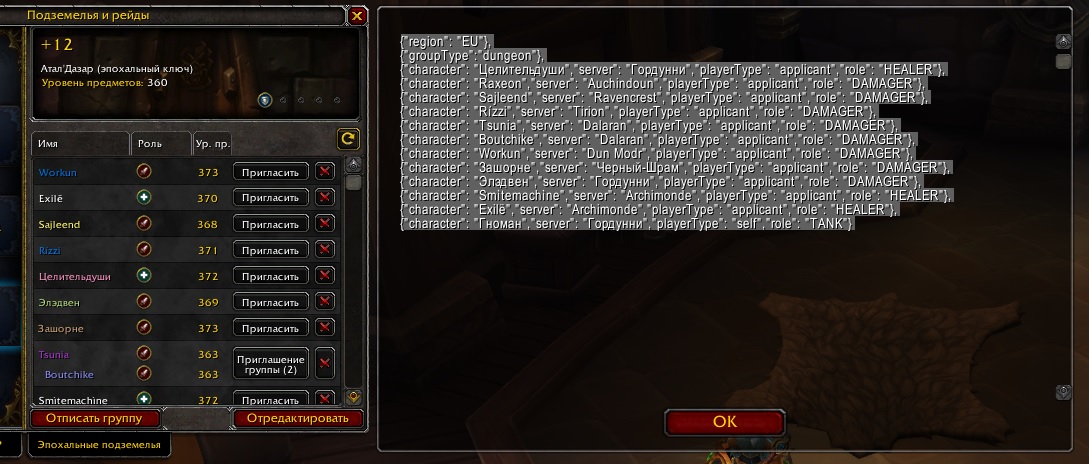 3. Paste (CTRL+V) the data anywhere on this page.


4. Repeat steps 2 and 3 with each new applicant.
Data shown (including Mythic+ scores) is taken from raider.io, click the applicant link to get full info about player.
Send your feedback & bug reports here
| | | | | | | | | | | | | | |
| --- | --- | --- | --- | --- | --- | --- | --- | --- | --- | --- | --- | --- | --- |
| Name | | | Raid | Score | iLvl | DOS | HOA | MISTS | NW | PF | SD | SOA | TOP |